A brief thought this morning.  I was reading through my Twitter stream over a cup of coffee and found a tweet of a Mindshift article from back in June on what the "next-generation" school library looks like.  Don't get me wrong, there are lots of good ideas in the article, many of which I explore in my own space, but these are not new.  Or at least the ideas behind them aren't.  The more we speak of how libraries are different than in the past, the more we do a disservice to what libraries have always been, long before books were ever "a thing."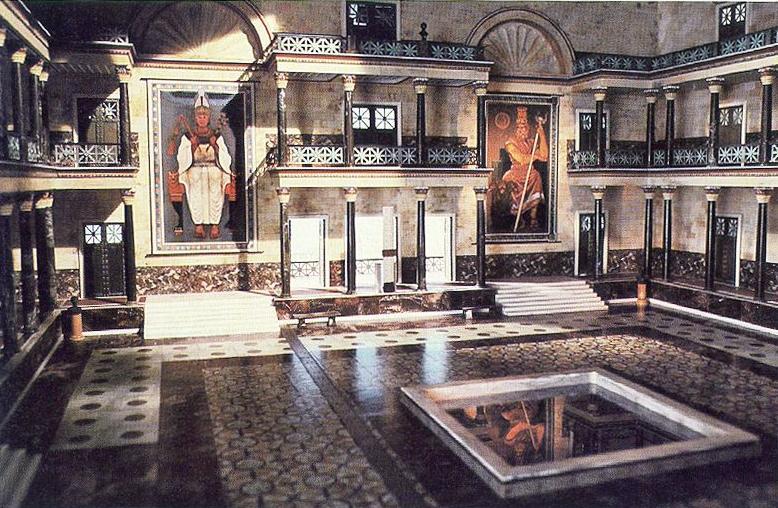 If you look at the image of the Library at Alexandria (thanks to Carl Sagan's Cosmos via thelivingmoon.com), the space is open with plenty of space for sitting or standing to talk and relay information.  There were scroll collections in places in the building but if memory of library history serves, there were also texts written on the columns that likely predated the scrolls.  Libraries, even "back in the day," were a place one would go to gather information and create new personal knowledge.  They were not storage houses for books.  They were not dark and dingy stacks that were best for retrieving some obscure tome and getting the hell out.  They were social places that invited communities in for the purpose of learning.  Books as we know them, weren't abundant enough to warrant large numbers of spaces until the printing press in the 15th century (Alexandria pre-dates Christ).  The public library didn't come into existence in it's current form until the 19th century.
Now, I'm not a library historian by any stretch, but it strikes me that we are now getting back to the roots of our existence.  We are not providing something totally new, we are refocusing on our original mission.  When you think about it, library lovers don't reminisce about those dark and dingy stacks (unless it is about social activities occurring because of the privacy that those spaces created), they talk about how worlds opened up to them through the ideas opened up to them through the information that they accessed or the people that they made contact with.  Our spaces can return to social places where people gather to learn.  Technology allows that learning to look different, giving us more space to construct knowledge both socially and through construction (physical, digital and cognitive).  Libraries are able to return to what they always have been.  What we do has never changed (although some might argue that we got a little distracted along the way) but how we do it is in constant flux.  The next-generation school library/learning commons looks different in that technology and ideas have enabled us to change how we meet our mission.